China emerged victorious in the FIDE World Youth U16 Olympiad held in Eindhoven, the Netherlands. The team dominated the competition, securing an impressive 17 out of 18 match points. Turkey, the last year's champions, finished second, while Greece claimed the bronze medal. A record-breaking total of 252 players from 63 teams representing 47 countries participated in the Youth Olympiad, organized to commemorate the 150th anniversary of the Royal Dutch Chess Federation.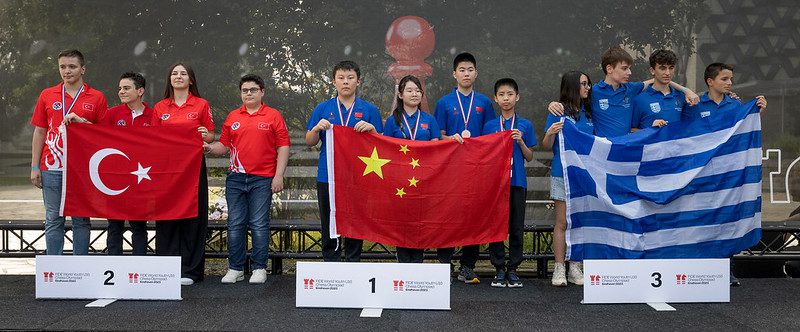 The Chinese team ruled supreme in Eindhoven. Only Armenia managed to tie the match against the Chinese squad. Out of the 36 games played, China scored a total of 31 board points. Miaoyi Lu became the top scorer of the Chinese team, winning all her games on the fourth board. She also impressed chess fans and experts with her aggressive playing style. Tong(Qd) Xiao (board 2) and Xiangrui Kong (3rd board) both netted 7.5 out of 9, while Haowen Xue, on the top board, scored 7 points.
FIDE President Arkady Dvorkovich visited the Youth Olympiad during the 6th and 7th rounds of the tournament. He extended his congratulations to the Royal Dutch Chess Federation on its 150th anniversary, commending it as a strong part of the chess community. The tournament was hosted by Eindhoven's High Tech Campus. According to Dvorkovich, it is important to bring chess to the University campus and tech business. FIDE President expressed his hope that the participants made lasting friendships during the Youth Olympiad.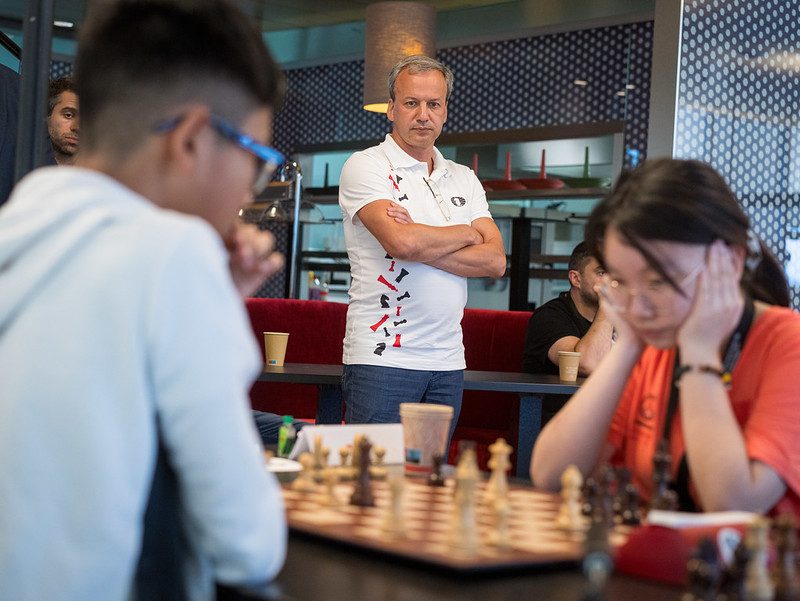 Bianca de Jong-Muhren, President of the Royal Dutch Chess Federation, expressed her happiness at the successful conclusion of the tournament. "As part of the 150th anniversary of the Dutch Chess Federation KNSB, our aim was to host a prominent international youth event in the Netherlands. We are delighted with our accomplishment and the hosting of the Youth Olympiad in our country. It is also important that every team comprises both male and female players, aligning with our commitment to promote youth chess for all."
Top 10 standings:
Board Prizes:
Board 1: Read Samadov (Azerbaijan)
Board 2: Tong(Qd) Xiao (China)
Board 3: Xiangrui Kong (China)
Board 4: Miaoyi Lu (China)
About FIDE World Youth U16 Chess Olympiad 2023
252 players from 63 teams and 47 countries take part in the most prestigious youth team chess competition. The Olympiad takes place in Eindhoven, Netherlands, from 13-18 August, 2023.
Live broadcasts are available on FIDE YouTube.
Photos: Flickr